How To Become A Luvitol CBD Affiliate
Step 1
Click Affiliate Registration on the top navigation bar

Step 2
Complete the Registration form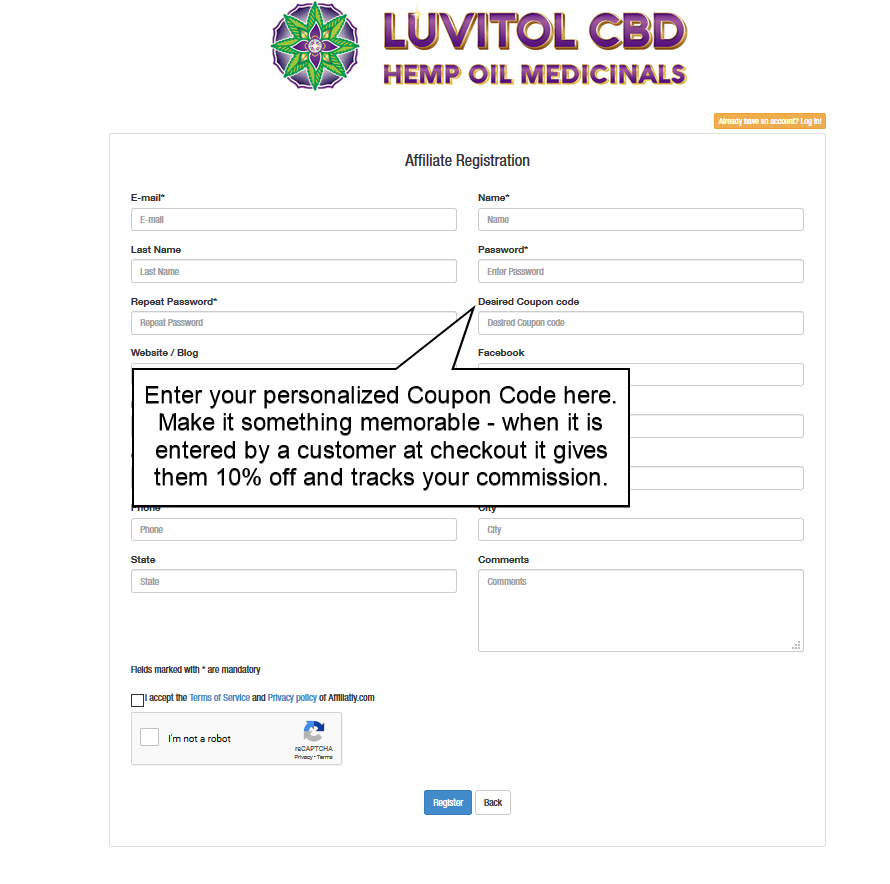 Step 3
Use your custom URL when you share a link to our page. When your link is clicked by a potential customer, you will receive commission on his purchase – even if they leave the site and returns days later using a different link.
You can also generate an affiliate link to any specific product page using the Link Generator.
Share your custom link on Social Media or send an email to your friends.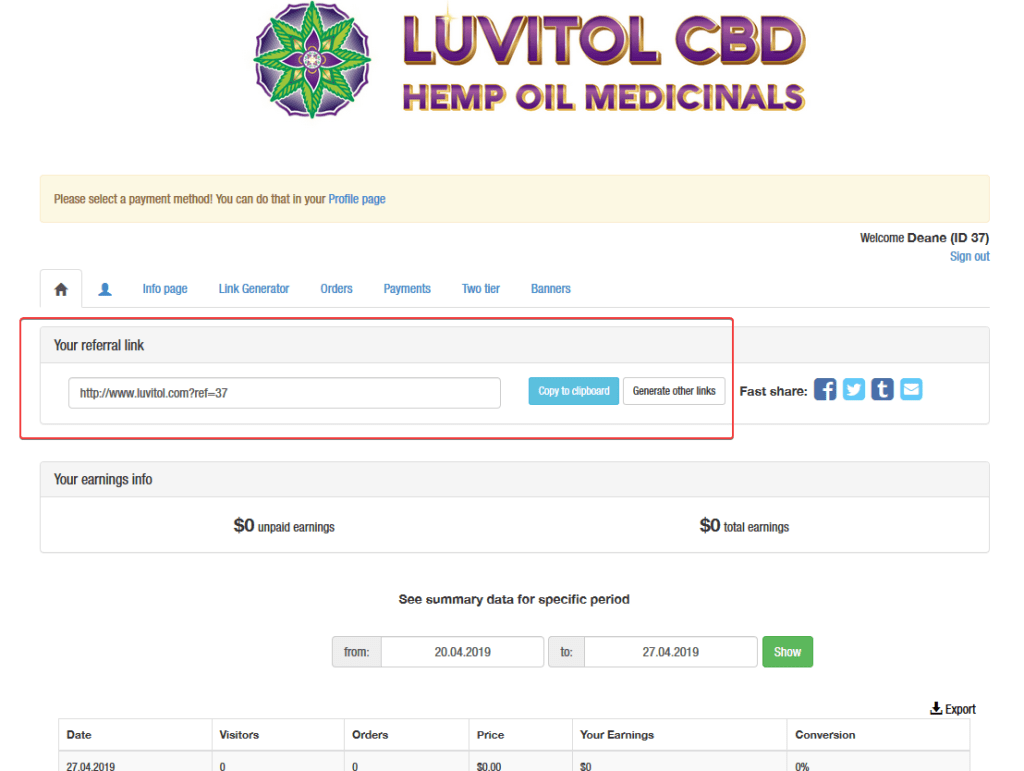 Step 5
Tell your friends!
Post on Social Media with your custom link – share research or personal experiences along with a photo of you using Luvitol CBD!
Share your coupon code
and earn 25% commission on sales.
Sell CBD at local markets or partner with somebody who is already established. (Luvitol CBD banners available upon request)
Sell wholesale to local businesses. Many different types of businesses support CBD – boutique stores, corner markets, smoke shops, massage therapists, health food stores, tattoo shops, gyms, and more!
Host a House Gathering – invite your friends over to talk about CBD and sample products.
Our affiliate program also allows you to earn money by referring us to other potential affiliates.
You can share your custom link and if somebody becomes affiliate, you will earn 10% of their earnings!